Santon has a long history in serving the heavy industrial market
For over 100 years we served many customers in the maritime-, steel manufacturing-, food processing-, energy distribution-, and defense industry. Santon is the first choice of many heavy industrial companies and is prescribed as the key partner for providing safety switchgear solutions. Our product database records more than 65.000 switchgear solutions and is still increasing.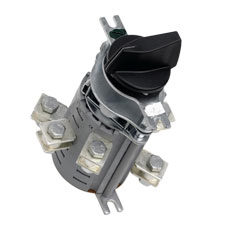 P and XP switches
The P-type switch originates from the concept crafted over 100 years ago. Still today this product is selected and beloved by many customers that rely on safety and precision.  The product range starts at a simple 1 pole switch, going up to endless numbers of poles and configurations. The electrical specification starts at 16A and continues up to 1000A. As DC switching is in our nature, Santon offers high operational voltage ratings up 1000VDC.
The XP switch is evolved from the P-type switch and equally as robust. The XP switch is IP20 finger safe and has the possibility to have 8 positions. The XP switch is commonly used in rail and defense applications where low contact resistance and extreme shocking and vibrating environments are common present.
C and CS type switches
The C- and CS type switches are our cam switch ranges and offers a competitive package in flexibility and availability for our customers. The Santon cam switches are globally in use and therefore all international standards, like IEC and UL, are tested and approved.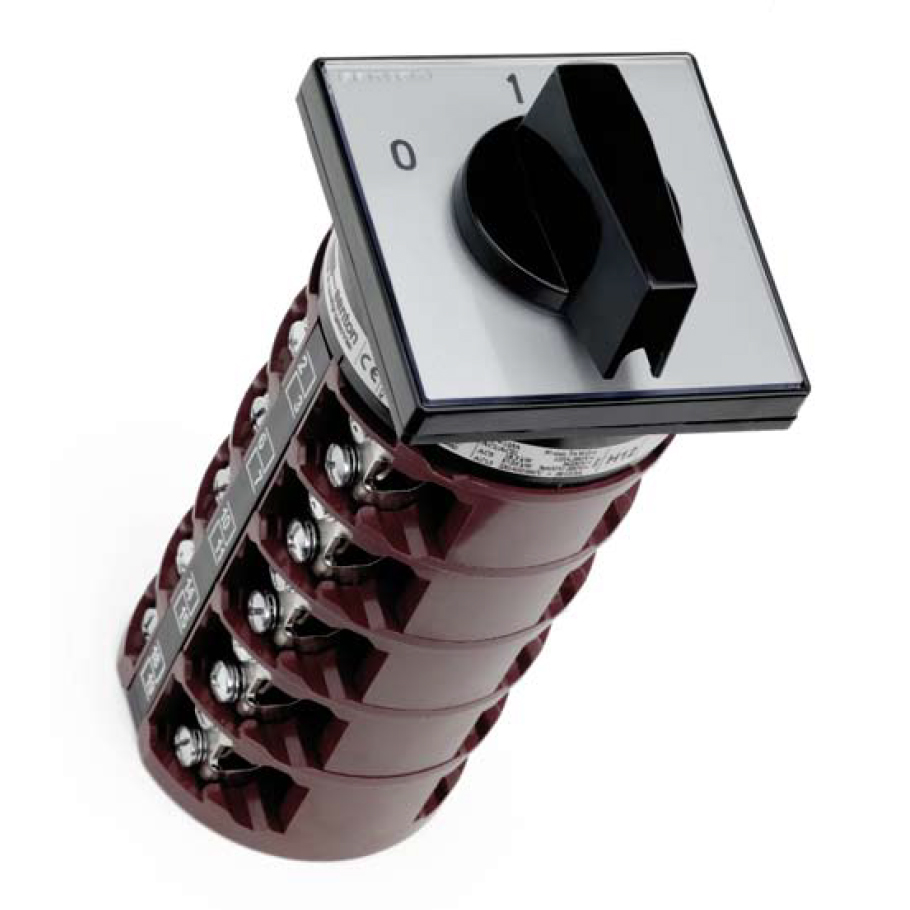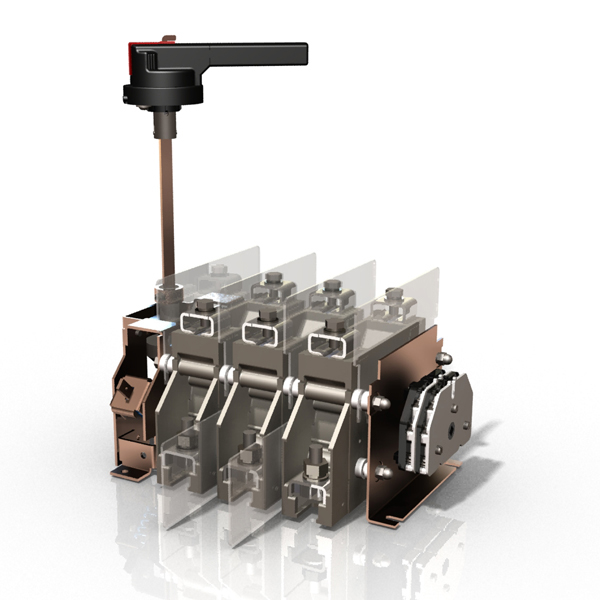 FCS switches
Robust, reliable and high power are key words to describe our FCS range. The FCS range has a strong reputation in extreme hard conditions to be the number choice for safety switch gear. Starting from 32A up to 800A is perfect to use as a local disconnector for, as an example, electric motors. The FCS switch can be equipped with different kind of fuses for maximum safety.
Change over & bypass switches
Since the early 70's Santon is specialized in robust enclosures for harsh conditions. Our specialty is enclosures with a high IP and IK rate for heavy industrial environments. Santon is used by the most renowned companies in the world to protect their crews. In some cases we have a proven history of 45 years without reported issues. These products are year to date still in use.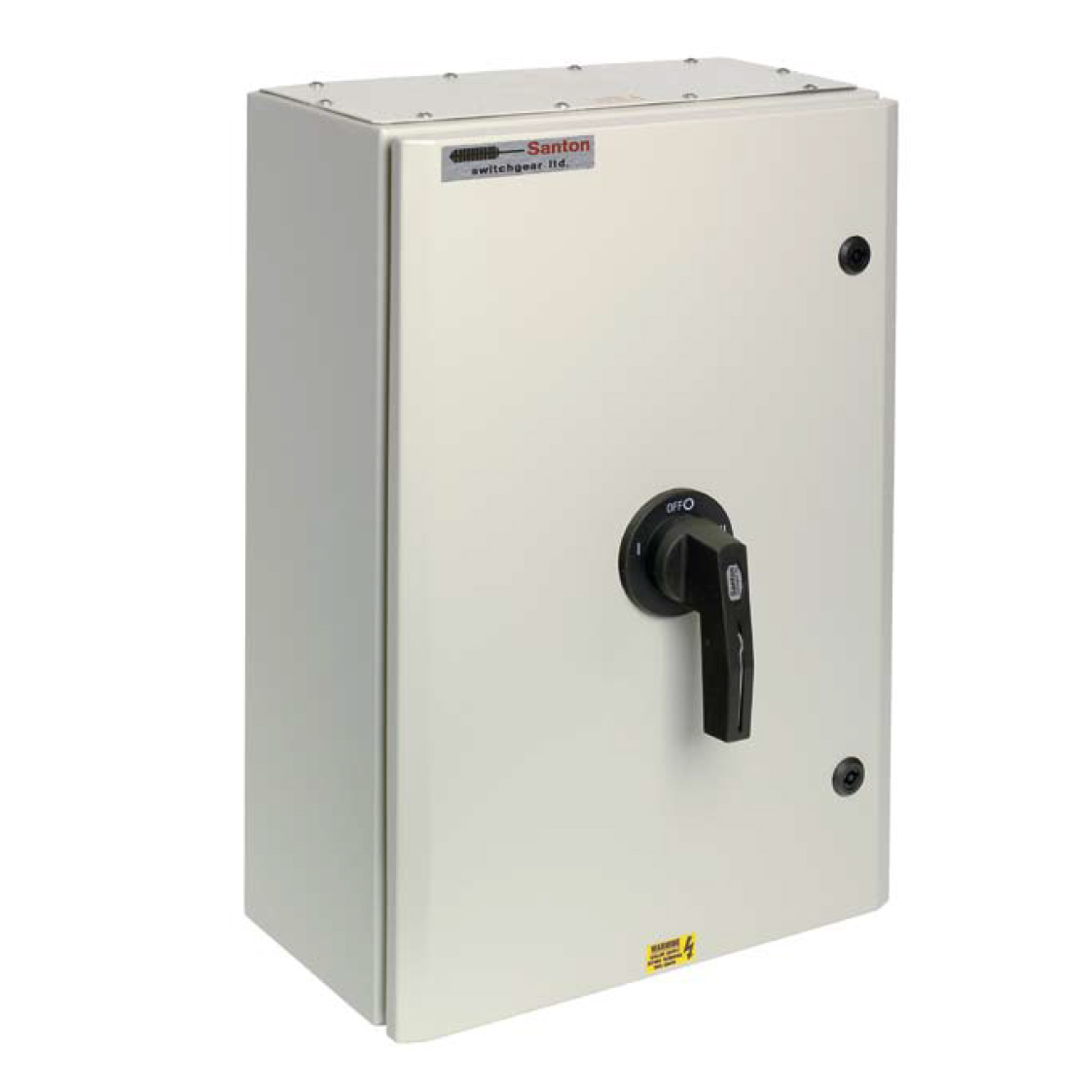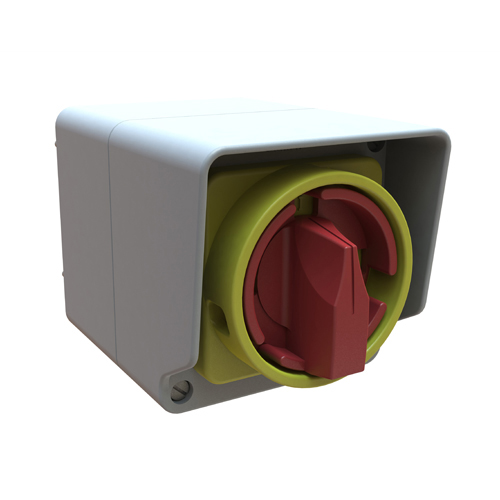 Citadel
The Citadel series, its name comes from how the product was developed; designed and build as a bunker. Extreme robust, extreme reliable and ultra-flexible. The Citadel series has outstanding features like IP67, 68 and 69 ratings. The enclosure is also very suitable for chemical environments as the glass fiber Noryl enclosure, with a thickness of 8mm, has a proven history of being very reliable in environments where steel or lower quality plastics will dissolve.  The knob is always protected by the cover and will save you additional costs.
The different enclosures can house multiple switch designs. Starting from 16A up to 250A in all kind of pole configurations. Pad lockable knobs are available in all kind of colors to match your requirements.  Other options like EMC versions, additional push buttons and terminal blocks can be configurated as by your request.
Steel enclosures
For specific markets Santon offers a wide range of switch gear mounted in steel enclosures. The smallest enclosures hold 16A switches, but our range goes up to 1200A switch gear solutions mounted in enclosures. Santon is not limited to standard enclosures and can offer you tailored made designs.
Our steel enclosures can be completed with all possible options. Pad lockable knobs, additional push buttons or indicators, monitoring equipment,  and many other options.
Products for industry
Circuit breaker services
For full information about circuit breaker services, click below
Change over & bypass switches
For full information about change over & bypass switches, click below
Our field of expertise. We know switchgear. We are the best.
We have presented typical solutions on this site. Please contact the Santon office closest to you if you have any questions regarding these typical solutions or regarding how we can provide you with suitable solutions for your specific situation.